You may have noticed steel prices are getting higher, and shipping is getting more unpredictable. Knowing how to properly source steel in these time can be difficult. For everyone at every level of industry, the pressure is being felt. Exhausting, huh? One major factor causing issues for construction specifically, is the delay and added expense of manufacturing and shipping construction materials such as concrete and steel. We gave a great breakdown earlier this year about steel prices, but the effects of global supply chain disruption remain just as real now as they did then. With that in mind, we're doing another guide about steel, tackling how to properly source steel, and how you'll use steel in your warehouse. When it comes to your warehouse, there are 3 simple guidelines to ensure your industrial steel racking is safe and suited for your needs. Here is your guide to industrial steel racking for this year.
1. Properly Source Your Steel
The process of making steel is formulaic. Just like a recipe, making steel is a step by step process. If any part of the process is improperly executed, the quality of the steel is affected. And the art of turning that raw steel into racking is also a step by step process.
One way to have peace of mind is to make sure your racking is manufactured by a reputable manufacturer, certified by the Canadian Welding Bureau (CWB). This is a major step for steel quality assurance you can take before purchasing. Knowing the steel you are sourcing is being manufactured to the highest industrial standards ensures your steel will stand up to the rigorous demands of your warehouse.
Take away tip:
Follow your supply chain and use a reputable and CWB certified manufacturer.
2. Use A Reputable Installation Company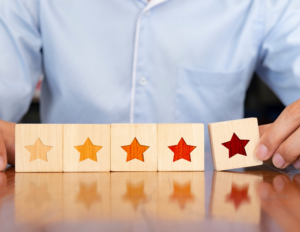 Beautiful steel won't help your warehouse if it has been poorly installed. Without correct installation practices, assembly and safety checks, your steel racking system will be at risk of collapse.
There are many wonderfully reviewed and well vetted racking companies that offer quality installation by trained professional installers. (Ehhem, we know a good one)
Look for a company with a track record of success, including long-time clients, strong reviews, and quality craftsmanship.
Take away tips for your search:
Consider working with a young or boutique company. Boutique companies are eager to provide top notch products, and may be more willing to collaborate on innovative solutions.
Look for providers that go above  and beyond when it comes to quoting and pre-screening. If they are asking YOU the right questions, they are vested in giving you the best results when sourcing your steel.
Look at how the company treats their employees. Are they subcontractors with high turnover? Are they trained to install a variety of systems? Are their safety protocols up to date? A company that is invested in their staff, is investing in you, too.
3. Ensure You Have The Right Paperwork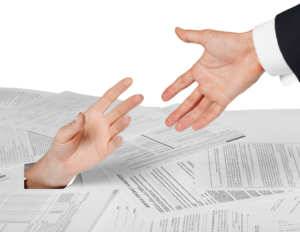 You've got quality steel. You've got a stellar company with a trained team. You've got a wonderful engineer drafting a beautiful design. That's it, right?
Not quite.
Industrial establishments have regulations that vary by province, and permitting requirements vary by municipality. MAKE SURE YOU FOLLOW THESE REGULATIONS.
Take away tip:

Know where to go for the right answers when it comes to permits and regulations for your area. A quality racking installation company should be able to provide you the information you need to ensure your system is to code, and has all the correct paperwork.
Find a company that asks the above questions, and your warehouse will thank you.
Conclusion 
Steel prices, shipping costs, and production delays are real. These delays, far outside the control of the average person, still affect our bottom lines. While we wait for the  industry to stabilize, it's important to look at the racking you have, and how it is cared for. Examining these three golden guidelines is a great place to start. Has your steel been properly manufactured? Has it been installed by a reputable company? Does it have all the necessary paperwork? If any one of these areas is in question, you may consider upgrading or improving your current system.If you're in the unique position of adding racking, you can use the above guide to industrial steel racking to help ensure your steel is properly sourced and properly treated. If you're removing steel from your warehouse, consider buy-back options to recoup costs and opt for space-saving (and steel saving) racking configurations.Looking for consultation, quotes or racking installation? Racked Out has years of professional experience, fully trained in-house staff and offers 100% full turn key services. Come say hello today!