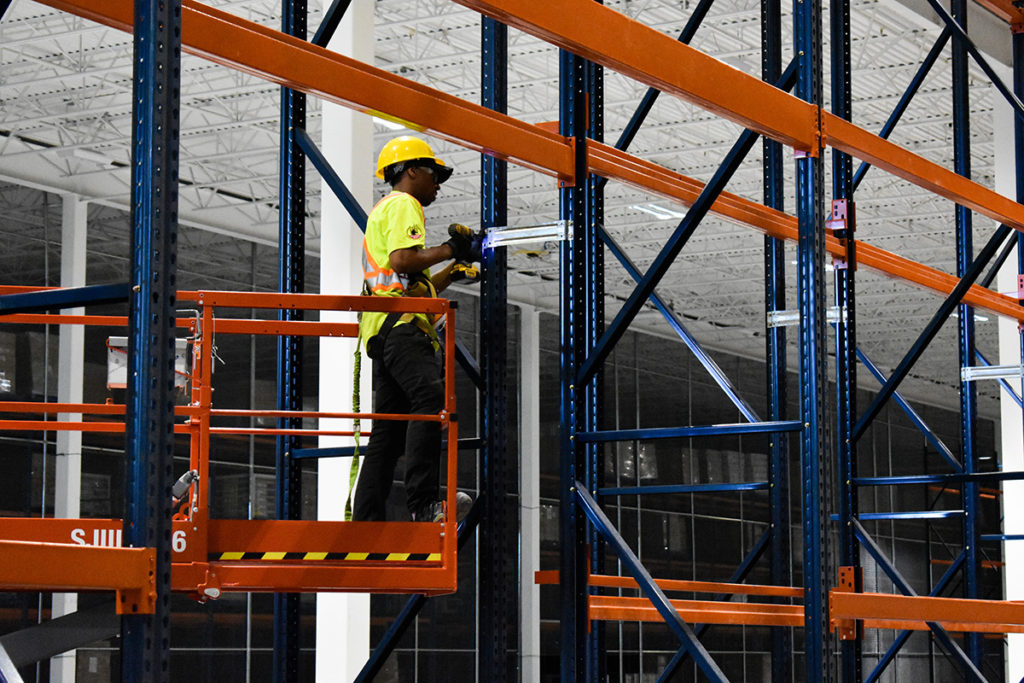 We provide the following racking installation services:
New warehouse and storage facility layouts;
Condensing and maximizing layout efficiency;
Converting part or all of your operation to very narrow aisle layouts;
Develop site plans and consult on best work-flow operations;
Relocation services;
Rack replacement tear down and erection services;
Safety equipment consulting and installations;
Rapid repair services for racking structural issues, overload and collision damage;
Execute and arrange required pre-start inspections.
Racked Out is your expert in developing warehouse site plans that will deliver the most value in efficient floor space usage and cost-savings to your bottom line. All our racking is backed by industry standards with stamped engineered drawings.