The Racked Out warehouse needed to reorganize their hardware storage area. This gave us an opportunity to showcase our process for designing a turnkey solution.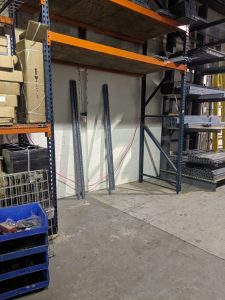 Once we know the area we have to work with, we sketch up a general idea of the most effective way to use the space. Typically, with warehouse solutions, we review the floor plan and take into consideration every inch to make sure that your racks are not only effective, but also efficient.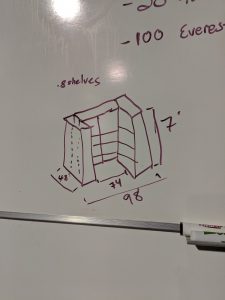 With a rough floor plan complete, we take that design into our CAD software, to render an image to give us a glimpse into the future. We like to plot a course with all of the speed bumps mapped out. Measure twice, cut once!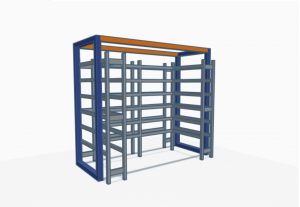 We wait for approval from our client's decision makers and Engineers, in case we need to make changes. Once approved, logistically speaking, we order all of the racking components needed for the project, ship all materials to arrive at your location, and bring in our skilled crew. With the right equipment, training and tools, we're able to outfit your warehouse quickly and safely.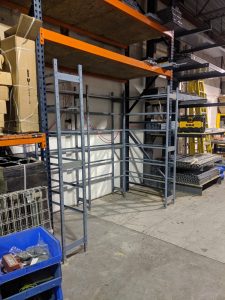 Congratulations! You've completely 'turned the key'. From floor space, to vertical storage, we take ideas and bring them to life. Even though the size of this project was relatively small, it helps to demonstrate the process we go through to plan and execute your warehouse solution.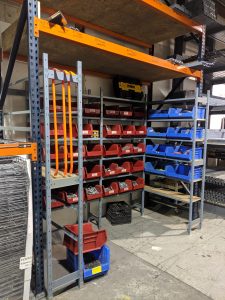 Contact us and let us help you design a custom warehouse storage solution to suit your needs.