Bad days happen. And if that means damaged racking components, Racked Out will fix them quickly with our turn key expert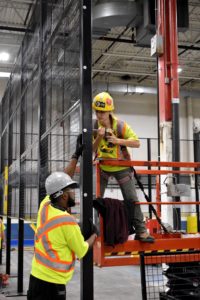 repair services.
We repair posts, slats and frames damaged by time, forklift operator error, load shifts or accidental over loading.
Any kind of damaged rack creates a serious risk of injury to your warehouse workers. Safety is the most important thing to us, and we want to do all that we can to prevent injury in every situation.