One of the largest misconceptions about a warehouse racking system is that it is a stagnant, fixed framework- a simple set of steel units that hold product and nothing more. 
This could not be farther from the truth.

The truth is, a warehouse, and it's racking system are a complex, evolving ecosystem that create a symbiotic relationship with your product and production pipeline. Every aspect of your warehouse – from the labelling system, to the type and style of racking, to the design of integrated racking systems, affects the way your product moves through your company and ultimately, affects your bottom line.

When you are building a Warehouse system, it may be tempting to select a racking system, hire a one-off company to install it and then never think of it again. Yet, there is a strong case to establish a long-term relationship with your racking installation company. 
If you're surprised to hear that- don't be! We've broken down five major reasons why you might want to keep the number of your racking installation company- they may come in handy for years to come!
1. Original Storage Assessments (Racking Installation Company)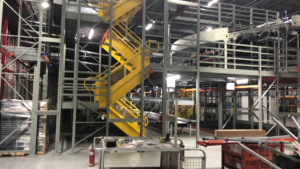 A  Turn-key racking installation company (and we know a good one) will be able to provide a lot more than just racking installation. Using a full turn-key company skilled in all areas of racking production from end-to-end will be able to provide essential services before racking installation even begins. These services include:

Pre-Start Safety Inspections –  A workplace warehouse with installed racking will be required to meet certain industry and province-wide standards for safety. Pre-Start Safety Inspections can ensure you'll be meeting all requirements well in advance of installation- saving you time and resources. And in return, you get both safety assurance and peace of mind.

Advanced Storage Assessments – Discuss your warehouse's unique needs in respect to your product and pipeline with your racking company. Your company may be able to provide suggestions for integrated designs, racking styles that could optimize your production pipeline, and ways to maximize your space, or save on your consumption of steel.
Advanced Safety Suggestions – Nothing is more important than safety. Yet, when designing and constructing the perfect racking system for your company, safety may not be the first thing on your mind. In fact, an experienced racking installation company will be able to assist you in designing, and installing the safest and most efficient racking system necessary for your warehouse's needs. What's' more, they can suggest safety features that can protect your racking system, your warehouse facility, the pallets and the products they store, and most importantly- your staff. 
2. Bonafide Trust In Services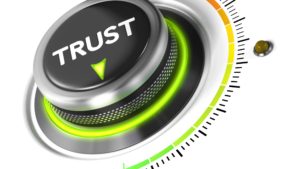 When you are working with an experienced racking company, you are getting highly focused and specialized experts in the field. Building a long standing relationship with these service providers means creating long-term trust in their services. The company that helps you design, layout, install and protect your warehouse racking has a vested interest in it's long term performance. Unless the company who installed your racking system failed to do a safe and effective job, keeping them in your rolodex for future is a great idea- as they will already know your company, your product and your warehouse. 
3. Maintenance And Replacement Are Known Quantities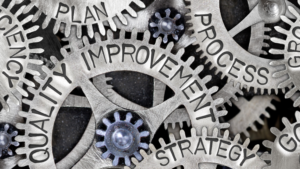 The racking company that installs your system will understand your warehouse, your product, and your ultimate end goal: creating the best racking system for your needs. Yet, even the most well built system will require maintenance and replacement from time to time.

Again- this is where a long-standing relationship with an established racking company is helpful. Your racking company will know your product, the system you are using, the needs of your company and warehouse, and the type of replacements and maintenance that may be needed over time.

What's more, as with many established company relationships, you will already have a sense of the team you'll be working with, their rates, and the quality of their work. If you like the company who installed your warehouse racking, then chances are you'll enjoy the work they do when they come in to upgrade and replace your system. 
4. They Know Your Business And Your Product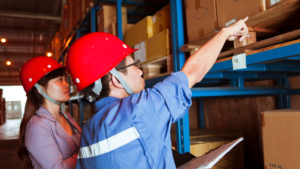 It should not be understated that a strong relationship with your racking company will pay dividends over time. As your business grows, evolves and changes, your warehouse and it's racking needs change. A racking team with long-term knowledge of your company will know the system you are using. The benefit here is that they may be able to suggest alternative solutions pre-emptively, such as a replacement or repair, before any detrimental effects occur. They may also be the first people you're able to call for any assistance you may need. Thinking of re-leveling, but not sure what the most efficient strategy is? Unsure if your product really needs galvanized racking? You can contact your established racking company before reaching out to someone new, and feel assured that they are invested in maintaining your best interest, not just following a new sale. 

5. Cost And Negotiation Are Already Established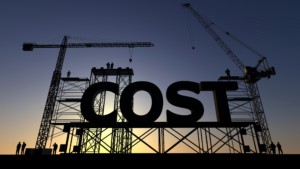 It's always a good idea to know the standard rates for the services you need. Working long-term with a company allows you to get a sense of the rate for quality work. If you are happy with the job your installation team did, at the rate they worked at, you should feel confident that the cost-for-labor exchange has been fair. Long-established industry relationships can pay dividends in this capacity too. You may be able to create long-term warehouse care plans such as maintenance and repair rotations, establishing annual safety-inspections, or regular re-levelling services at a preferred rate, when booking in advance.
Looking For Your Next Long-Term Relationship With A Racking Company? Swipe Right On Racked Out Today!
We are a young but experienced boutique racking installation company, and we understand the importance of end-to-end racking system care. We don't see a job as a singular event- but as the beginning of a process that requires on-going attention. As a dedicated and committed team to all our clients, we bring white-glove service to every racking job we work. Looking for racking for your own warehouse? Contact us today!