Recently, one of our clients contacted us with a problem to which they saw but two solutions—neither of which was to their liking. The client's problem (perceived problem . . .) was that they had run out of space in their warehouse, and they were thinking that they could solve this problem by either:
Moving into a bigger warehouse; or

Opening a secondary warehouse.
Both of these "solutions", however, were less than ideal. First, the customer was well established at their existing location and a move outside of the neighborhood would have compromised this. Second, moving into a bigger warehouse or opening a second one would cost the company far more than they were inclined to spend.
Racked Out to the rescue.
Very Narrow Aisle Racking
After being contacted by the client, Racked Out conducted a detailed analysis of the client's warehouse and the company's stock and presented the client with a third option—convert their existing warehouse into a Very Narrow Aisle (VNA) configuration.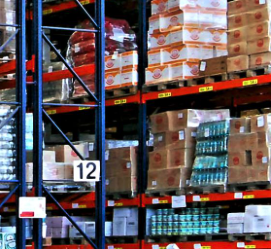 The aisles of the client's warehouse were 12-14 feet wide! Furthermore, everything was configured as single-selective style racking. On top of this, beam elevations were not configured to suit the client's product line, which meant that their racks were full of dead space.
With the benefit of AutoCAD, Racked Out reconfigured aisle widths and converted some racking into a double-deep configuration. As a result, the client reduced their required footprint from 450k square feet to 300k square feet—and even added capacity within this footprint.
Cost benefits of VNA racking
At an estimated lease rate of $18 per square foot, plus taxes, maintenance and insurance (TMI), this 150k square foot reduction in space used translates into $2.7M plus TMI in annual lease savings. Our client went from either making a costly move or adding a second warehouse to staying put in the neighborhood in which they were well established and better utilizing their existing space. 
After taking into account the cost to reconfigure their racking, supply and install new racking to support their growth, and new material handling equipment and associated training costs, the return on investment (ROI) was a mere three years. The Racked Out solution was a huge difference-maker for our client.
Contact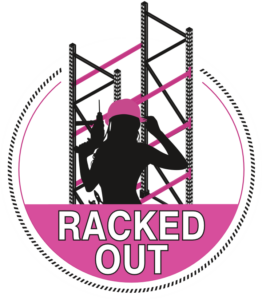 If you think you're running out of space in your warehouse, click here to discuss the issue with the warehouse pallet racking pros at Racked Out. We're friendly, have a wealth of knowledge and experience, and provide turnkey service, including:
Consultation

AutoCAD design

Installation

Pre-start inspections

Emergency repairs. 
The solution to your warehouse space problem might be simpler and less expensive than you thought . . .